There are 2 groups of Digital Home Care Affiliate


Promoting our much needed Services
Introduce families who have elderly parents or vulnerable relatives, how they can have peace of mind at comparatively low cost. We offer an extremely worthwhile and rewarding opportunity.
As a Digital Home Care Associate you propose our growing range of support services. As well as introducing a valuable and worthwhile service, you can automatically generate income.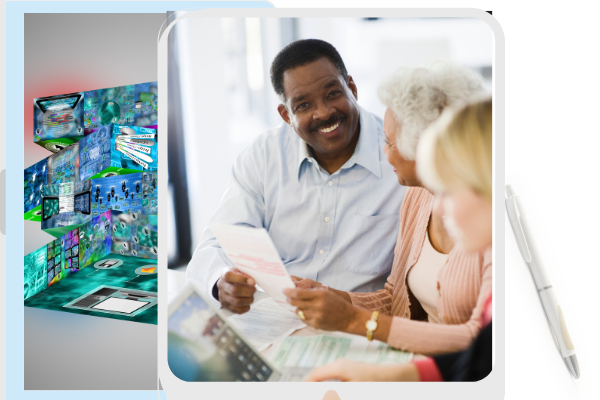 Digital Home Care's vision is to enable elderly and vulnerable people to live independently in their own homes – supported by an ever growing range of technology enabled care; automatically connected with 24/7 skilled resources. Services can also connect with carers or family for non-emergency events.
Instead of expensive and potentially risky residential care, Digital Home Care enables people to enjoy living in their own home in safety, confidence and reassuring peace of mind. If you haven't already, please take a look a the explainer video on our 'How it Works' page.
If helping others whilst earning extra income, all you have to do is submit the form below. We'll set up a convenient time for a brief discussion. We go through what you 'll be doing and the support we provide to make it easy.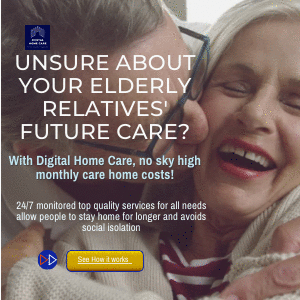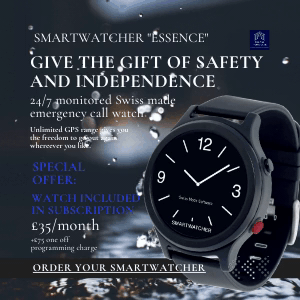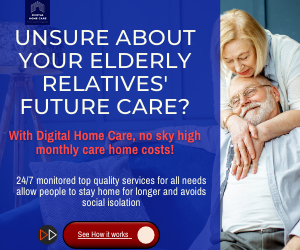 We work with a small number of companies and organisations, either with complementary services and products or who engage with an audience potentially benefiting from Digital Home Care.
Our own services and digital tools can also enhance and extend their own propositions and the partnership thus becomes a significant business opportunity. Generating additional revenues, competitive differentiation and often acting as a 'customer feed' to their core proposition.
Typically, a Licensed Partner recruits and delivers our services to their customers under their own brand ID; Deploying a unique, cloud based version of our Independent Living care packages and underlying applications.
For example www.ABC.DigitalHomeCare.co.uk. This can be presented to customers and families as an extension to the Partners own web site or as a distinct but related set of services.
Your Own Secure Dashboard 
We look after fulfilment of all products and services to their customers. There's small set-up and training cost and thereafter a nominal monthly service fee. Partners have their own secure dashboard, showing revenues earned, customers recruited and other KPIs.
We have also developed a number of business models relevant to key market sectors that will speed the set-up process for our Licensed Partners. 
For example : 
Personal Home Care (Domiciliary Care)

Employee Benefits (H.R. Advisors)

Charitable / Social Organisations

Housing Groups – with vulnerable residents
The first step is to complete the enquiry for below and we will set up an online strategy briefing and assessment meeting, including financial returns, demonstrations, marketing and customer fulfilment.


So together with providing a valuable service to your audience we give you an automated way to generate revenue as well.
Tell us a little about yourself in the form at the bottom of the page. If we seem a good fit together, we'll arrange a brief online strategy session to walk you through the complete programme and set you up with access to your own secure Affiliate Dashboard.